The Members of Abergavenny Borough Band
Musical Director: Lana Tingay
&nbsp.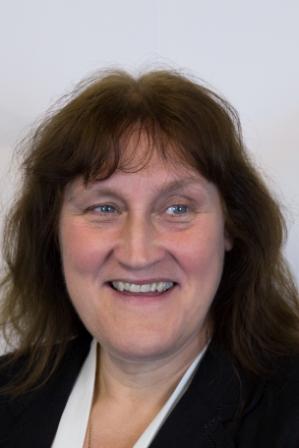 Lana's love for music began in earnest at the age of 12, when she started to learn the tenor horn with tuition from Rochdale Music Service; and she has never looked back.
In her formative years, Lana played for a range of bands including Kingsway Youth Band (1975-1981), Stalybridge Band (1981-1987) and Rochdale Band (1987-1999). During this period, she also started conducting the Kingsway Junior Band
In 1984 Lana took up the post of Musical Director with Friezland Band in Saddleworth, where she spent more than 20 happy years; taking the band to the National Finals and on several international tours. Lana has also adjudicated on many occasions at youth solo and national entertainment competitions.
Before moving to South Wales in 2007, Lana worked as a peripatetic teacher for Tameside and Rochdale Music Services and continues in this role today with Gwent Music Services. Her professional qualifications include a Bachelor of Arts (BA) degree in Music and a BA (with Honours) degree in Brass Band Studies.
In 2009, after a successful spell with Newbridge Celynen Band, Lana joined Abergavenny Borough Band as a cornet player and to conduct and tutor the training and youth bands. 10 years on, Lana remains committed to developing and motivating the many enthusiastic and energetic young people associated with the band.
Lana's music making also reaches overseas. For over 20 years, Lana has been taking brass groups to Menorca during the Easter period to support the island's religious ceremonies and raising money for charities supported by Rotary International.
Closer to home, Lana was appointed initially as Abergavenny's resident conductor and Associate Musical Director in 2012. More recently, Lana accepted the position of Musical Director for the Borough Band, a role which she is, unsurprisingly, very dedicated to and passionate about.
Band Chairman Terry Prosser
&nbsp.

Terry has been a member of the band since 2010. He has played in Blaina, Markham, Ebbw Vale, BTM & Tredegar bands over the years starting with Blaina Band at the age of 11. He has played a wide range of instruments and now plays Eb Tuba. A committed supporter of Abergavenny Borough Band he sees it as his final resting place in the Brass Band world

He takes over as Chairman from Andrew Richards who has moved on to become the band's Fundraiser.

Band Secretary Megan Prosser
&nbsp

Megan has been associated with the band since her husband Terry joined. Meg is a retired schoolteacher and full-time grandmother. A keen supporter of Abergavenny Band and its members, Meg took on the role of secretary in November 2014 and is actively involved in all aspects of the band's administration.

Enquiries regarding engaging the band for your concert performance or events can be made to Megan here
Details of players will appear here shortly
Back a Page | Top of This Page