The Glory of Christmas
Its time to get in the Christmas mood and how better than to join us for our annual Christmas concert on December 12th at 7:30pm in the Borough Theatre. This year we will be joined on stage by Our Lady & St Michaels School Year 4 brass project and singers. Of course the concert wouldn't be complete without our very own Youth Band and they are hard a work with their MD, Lana Tingay, preparing a great programme for you to join in with....you have been warned!!
The Senior Band is also hard at work with MD, Alun Williams, polishing its Christmas repertoire in readiness for the concert. Tickets are £8 (£6 concessions) and can be obtained from the Borough Theatre Box Office (01873 850805) or online at www.borough.ticketsolve.com.
It promises to be a fun packed evening and we all look forward to getting you in the festive mood.


Annual Dinner celebrations
The guest of honour, Abergavenny Town Mayor councillor Maureen Powell, toasted the Band and said how proud t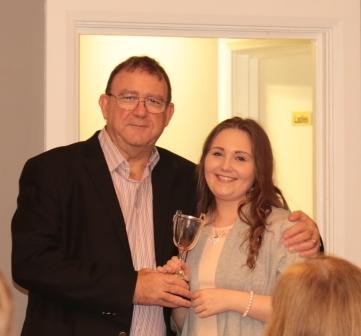 he people of the community are of the Band. With many successes over the years and its willingness to support the Town and perform at local events and civic occasions, she emphasised how important the band is to the life of the town.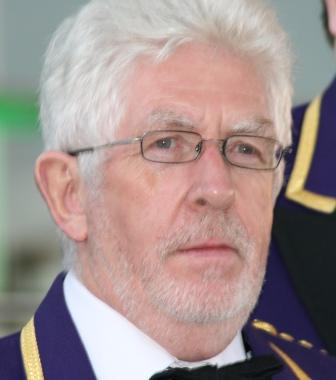 The guests were treated to a veritable feast lovingly prepared by our own Master Chef and Band Secretary, Megan Prosser before the evenings formalities got underway.
The first award was for the "Young Bandsman of the Year" and this was jointly won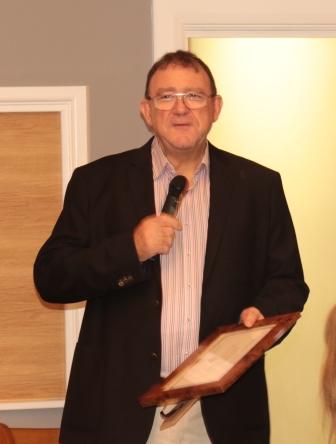 by Megan Cook (Cornet) and Billy Taylor (BBb Bass). Then the Bandsman of the year was awarded to Band Chairman, Terry Prosser. Both awards were voted on by the members of the Band.
The awards were concluded with the Band acknowledging the long service and outstanding contribution to the band for over 50 years by Andrew Richards who was made a life member. Andrew joins Eric Powell as the only two life members in the Band. Andrew can remember his first day in the Band when he was 9 yrs old and Eric was bandmaster and also teaching the junior band.
Website editor
29th November 2015
Rejuvenated band takes to the contest stage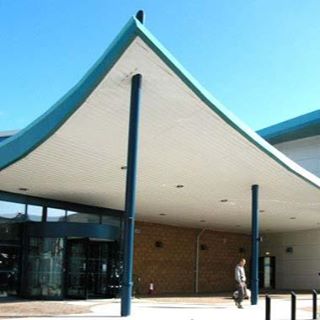 On 21st November at Merthyr Leisure Centre, the Band took to the stage with seven players making their contest debut. Under the baton of newly appointed Musical Director, Alun F Williams, the band played the own choice test piece, Trittico by James Curnow. This was the 1989 Eupropean championship test piece and adjudicator, David Childs commented that it was still a difficult challenge for bands today.

Adjudicators, Owen Farr and David Childs, were complimentary about the bands performance and praised some great individual solo contributions and excellent direction from the MD. With 50% of players in new positions and seven new players on stage, Chairman Terry Prosser commented that this was a very rewarding experience for the band and an excellent performance from which to build for the future.

MD Alun Williams thanked everyone in the band for their hard work and commitment in the preparation on Trittico. He added "there were many positives from the performance and we now look forward to a busy December and a very promising 2016 with planned events and contests including the National Eisteddfod which will be held in Abergavenny in August".

The seven players who made their contest debuts for the band are father and daughter Richard & Erin Shorey, Joy Dando, Jacqui Forrest-Jones, Jacqui Howe, Nigel Bard and Ethan Hall.
Members of the Band can read the adjudications by clicking here
Championship Section Results
Adjudicators: David Childs & Owen Farr
1. Llwydcoed (Chris Turner) - 194
2. City of Cardiff (Melingriffith) (Nigel Seaman) - 192
3. Goodwick Brass (Matthew Jenkins) - 190
4. Pontardulais Town (Paul Jenkins) - 188
5. Tylorstown (Gary Davies) - 186
6. Abergavenny Borough (Alun F Williams) - 184
Best Instrumentalist: Martin Davies (Eb tuba) City of Cardiff (Melingriffith)
Best Bass Section: Goodwick
Best Trombone: Mark Wilkes (Llwydcoed)
2015 Welsh League Champion: Llwydcoed
Runner-Up: Goodwick

A bit of Brass with your Grub
Thousands of "foodies" flocked to Abergavenny to enjoy this year's Food Festival on Friday Sept 19th to Sunday 22nd and there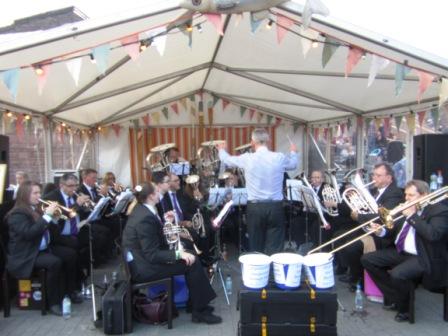 to entertain them in the warm Saturday sunshine was the sparkling Borough Band. Abergavenny Food Festival is the biggest and best-loved food festival in Wales. Established in 1999, it was set up to celebrate the craft, diversity and culture of food from across the country. he award winning festival now exhibits over 200 of the finest food and drink producers, a variety of expert demonstrations and a line-up of outstanding and well-known chefs, welcoming over 30,000 visitors to the beautiful market town each year.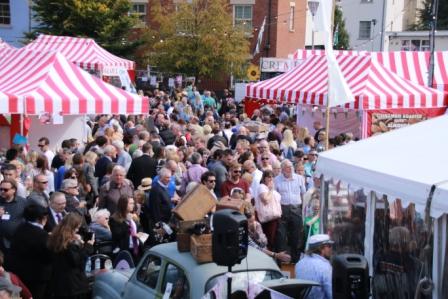 To accompany the excellent cuisine what better than a concert from the towns band. Performing in the castle grounds at lunchtime and later in the day at the Brewery Yard the band enjoyed excellent support from the many thousands of visitors in town for the Festival. The band was led by our Musical Director, Alun F Williams who chose a programme to suit all tastes and even encouraged some revellers to dance along to some of the pieces.

The Band was proud to participate and support this magnificent event and looks forward to the Christmas Food Festival.

Website editor
25th September 2015
All Change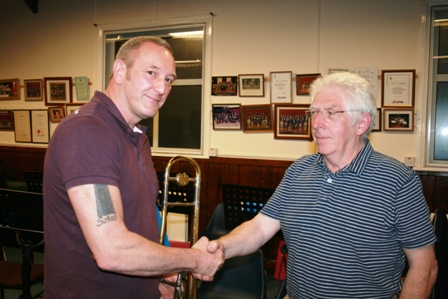 The band are pleased to welcome Nigel Bard who was until recently with Abertillery Band and now joins us on Trombone. Not only can he produce a sweet sound in the band room but the band has already sampled his expertise in the kitchen, he makes a mean cheesecake.
It's been all change at Abergavenny recently. Earlier in the year we were lucky enough to secure a new soprano player, Nigel Stallard who hails from over the border. He brought with him added value as we also gained Debbie Stallard, (also a dab hand at baking) back row cornet.
The bands numbers have increased further in recent weeks with familiar and fresh faces. Erin Shorey, horn, returns from Pontypool and joins her father, Richard, who has also recently stepped up from helping the youth band. Also from the youth band comes Joy Dando, back row cornet and Jacqui Forest-Jones, percussion to add to the numbers.
We see the return of two 'old' player, Janice Cooke, who has been absent for some years taking a rest from banding and Deb Bull our much missed solo horn returns from a very brief 'retirement'.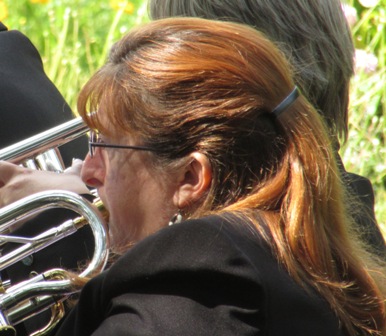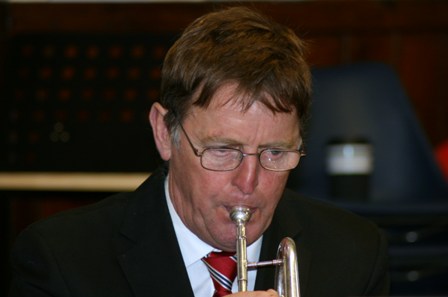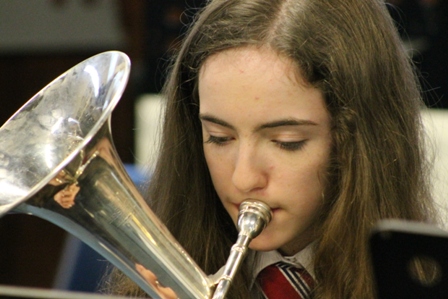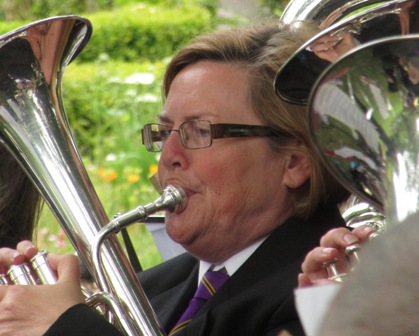 Nigel Stallard Debbie Stallard Richard Shorey Erin Shorey Deb Bull
If there is anyone else out there a warm welcome awaits you at Abergavenny. Rehearsals are Tuesdays and Fridays, 7.30 - 9.30 pm at the Band Room, Prospect Road, Abergavenny. On Friday after rehearsal the band repair to their local. the Somerset Arms, to finish off the evening with conviviality. and the odd glass of liquid refreshment. Directions to the band rehearsal room can be found here.

Bond of Friendship
On the evening of Friday May 29th the band was delighted to welcome the Musikkapelle Thanheim to Abergavenny. The 60 piece wind orchestra is one of the longest established in Germany and will celebrate their 255th anniversary next year.
The massed bands of Thanheim and Abergavenny first undertook a joint rehearsal together at the Abergavenny Community Centre, after which they then enjoyed a social evening together at the band's regular haunt, the Somerset Arms.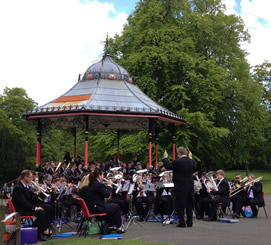 On Sunday May 31st, the two bands then combined in concert at Bedwellty Park, Tredegar, launching the summer season of events at the landmark site with a joint performance featuring all 90 musicians. The two bands each performed a selection of solo items before combining in a set of massed British and German music which included Richard Strauss' "Also Sprach Zarathustra", Major Denis Burton's "On Parade", "Nimrod" from Elgar's Enigma Variations, Beethoven's "Ode to Joy" and John Mackenzie-Rogan's "Bond of Friendship".
Abergavenny now look forward to welcoming further German guests this autumn when the Jugendsinfonieorchester Ravensburg and our good friend Harald Hepner will return to Wales in November. Further information on the visit can be found in the events section of the band website here
Bank Holiday Bonanza
All at Abergavenny Borough enjoyed a superb weekend in performance this bank holiday at both Llandovery, Carmarthenshire and in Abergavenny itself.
On Saturday May 23, Abergavenny appeared as guest artists in the annual concert of Llandovery Male Choir - Cor Meibion Llanymddyfri. Appearing alongside soloists Lowri Pugh Morgan and National Eisteddfod winning bass Kees Huysmans, the band delighted a large audience with a varied selection of works, that included solo features from Ian Howe, trombone, and Zoe Alexander, flugel.
On Sunday, the band then once again supported the annual Vintage Steam Rally, performing in the bandstand at Bailey Park, Abergavenny, with the Youth Band also performing on Monday.
Abergavenny Borough were delighted to be involved in and support both these events and now look forward to additional performances throughout the summer months.
Full details of the band's forthcoming performances can be found in our online engagements diary here
If you would like to book the band for your own event or concert, please contact us here
VE Day 70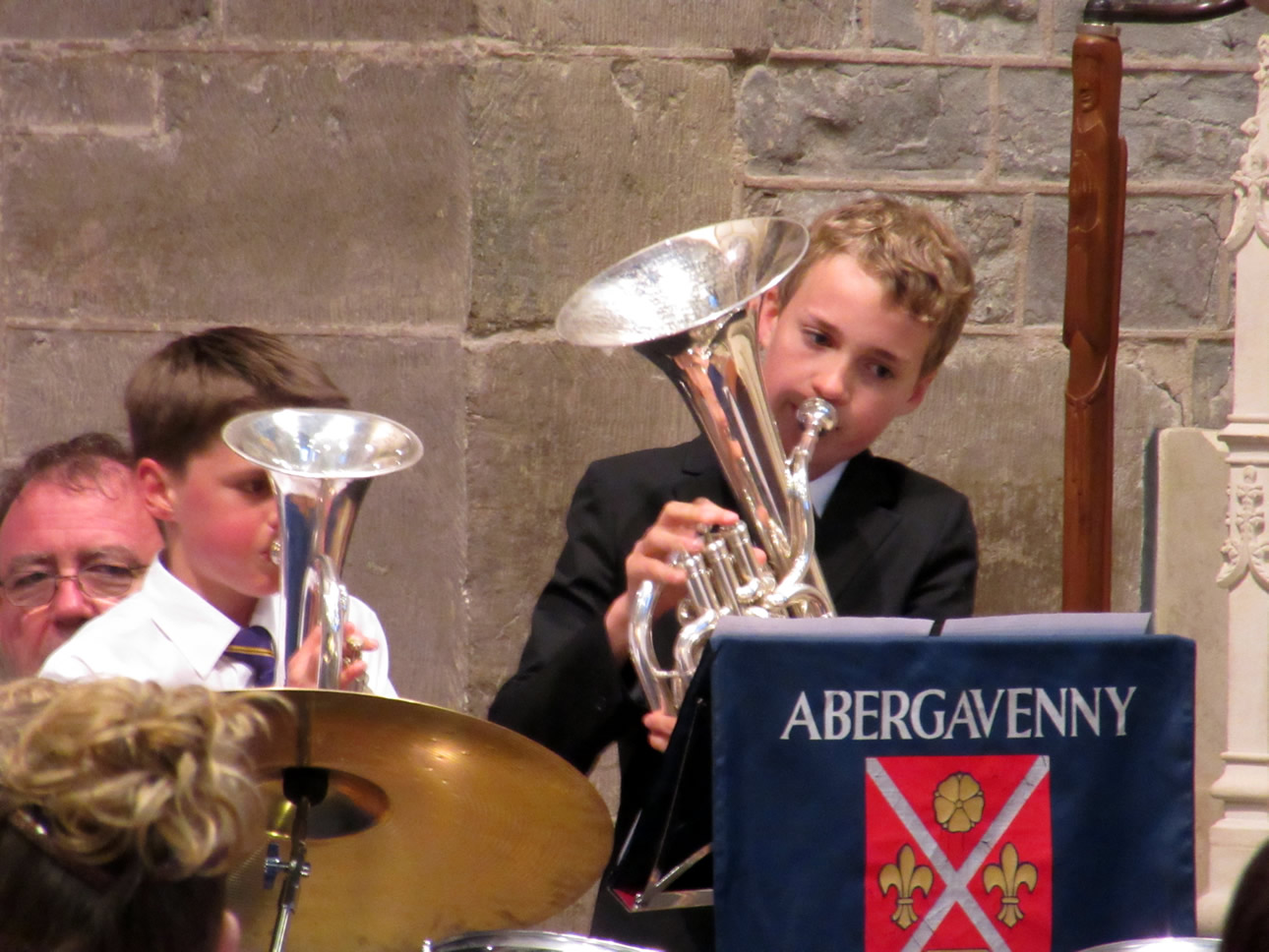 On Saturday May 9, Abergavenny Borough featured in a grand scale concert to commemorate the 70th anniversary of VE Day. The concert took place at St Mary's Church, Abergavenny and also featured Royal British Legion Standard Bearers, a children's chorus from Our Lady & St Michael's R.C. School and Abergavenny Youth Band.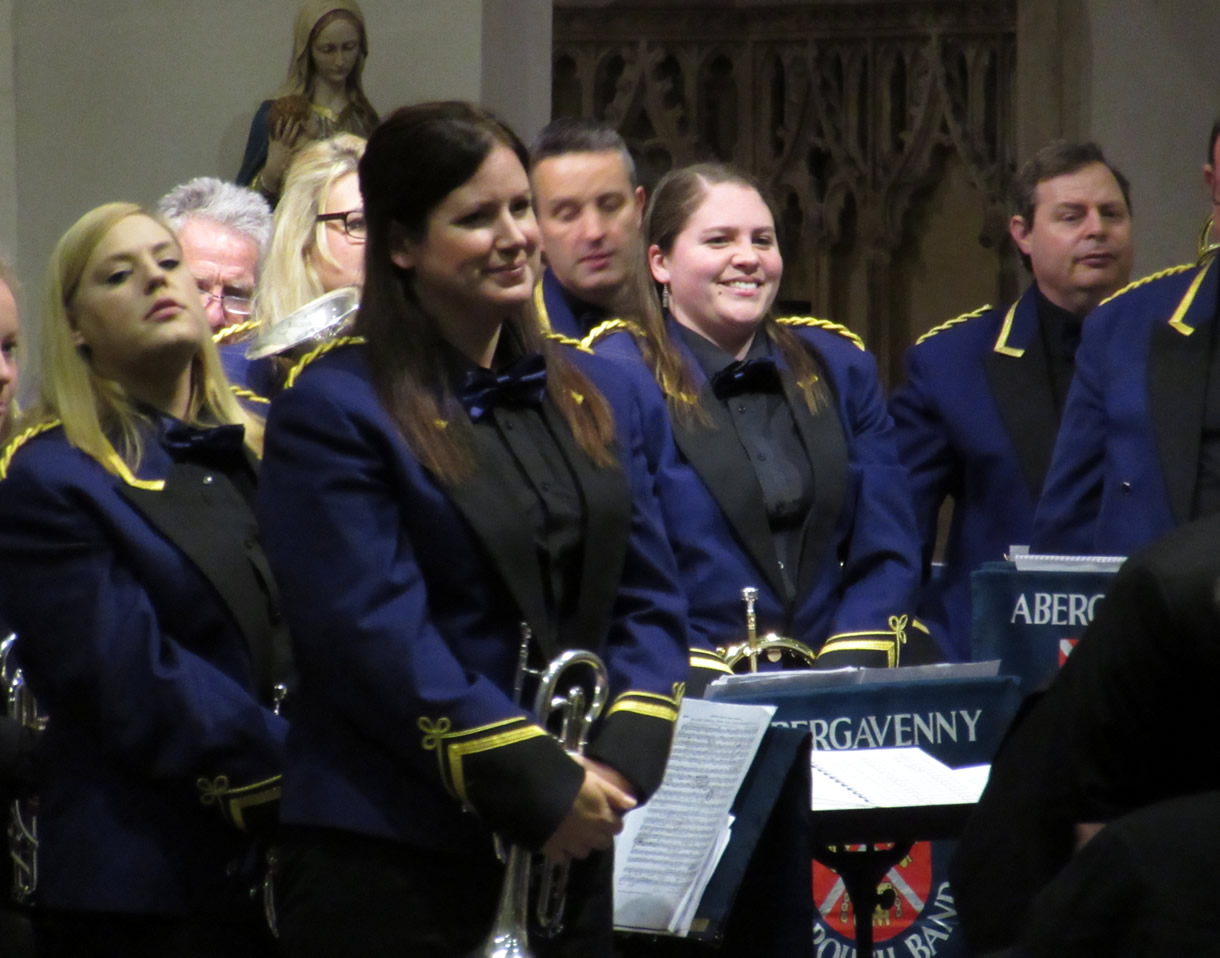 The concert featured a range of popular WWII music, including a selection of works from the band's championship winning programme at the recent GBBA Entertainments Championships. The performance concluded with a massed sunset ceremony featuring candlelit procession, evening hymn, Last Post tribute and national anthems. The band will feature a further WWII 70 tribute in a Reconciliation & Remembrance themed concert with our friends from the Musikschule Ravensburg, Germany at Abergavenny in November. Further information on the event will be placed in the band's online events diary soon
For further information, contact ABB Publicity Officer Jon Mudd on 01873 832674 / jonsmudd@gmail.com
Gloucester Silverware - Again!
Youth and Senior Bands travelled the short distance to Ross-On-Wye today (26th April) to participate in the Gloucester Brass Band Association annual entertainment contest.
The Youth Band were up first and played an entertaining programme under the direction of MD Lana Tingay, that included 500 Miles, Everybody Needs Somebody as well as a beautiful quartet rendition of that evocative Welsh folk tune, Suo Gan. Thirty players took to the stage and included some adult learners as well as a few helpers from the senior band.
Overall the performance had a few problems for the adjudicator, Bret Baker, but was an enjoyable one for him and he awarded the Yout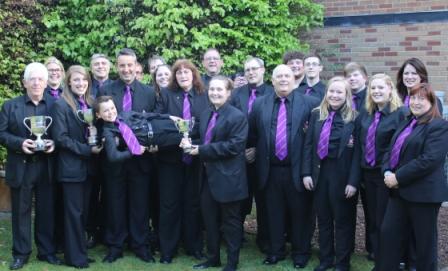 h Band a Bronze award.
The Senior Band enjoyed a hat trick of prizes in the afternoon having presented a "well thought out programme" with style and control. The programme was one that remembered the fallen in the world wars and included Peacemakers, When Thunder Calls, For The Fallen and Big Band Tribute. Our soloist on the day was principal Euphonium player, Peter Jackson, whose rendition of Glorious Ventures received high praise from the adjudicator.
The Senior band secured the best first section title, best conductor cup and best band overall. A welcome boost to player morale taking the band into its busy summer diary.
Website editor
26th April 2015
Welsh Regional at Swansea
Our trip to the Welsh Regional Championships was one we would prefer to forget. However, its always best to learn from such experiences and strive to take the band forward, achieve improvement and build for the future.
Coming last but one in a strong line up that saw City of Cardiff (Melingriffith) and Goodwick sounding like potential Championship Section bands in waiting, the band did not deliver its best performance on the stage where it mattered.

The adjudicator saw some good in our performance of the test piece, A London Overture, that included excellent comments for the soloists. Sadly, however, this wasn't enough to overcome balance and tuning problems as well as a lack of clarity in the faster sections.
Website editor
22nd March 2015
Brass in Concert at Crickhowell
The band will performing its Brass in Concert programme in Crickhowell. This will be only our second concert at the venue in many years and we are all looking forward to renewing our acquaintance with the community.
Fresh from a successful competition at the Welsh Open Entertainments Contest in Porthcawl on 21st February the Band will be on stage again in Crickhowell on March 28th. Our Brass in Concert event will be in the Clarence Hall, Beaufort Street, Crickowell starting at 7:30pm. Tickets are £5 available from Abergavenny Music, Crickhowell Visitor Centre, from the band on 07716916020 or on-line here. concert_tickets@sky.com
Our new Associate Conductor, Alun F Williams, will be presenting the concert and promises an exciting programme that will appeal to all.

Website editor
7th March 2015
Prizes two years running at Porthcawl
The band secured the "best 1st section band" title for the second consecutive year at the Welsh Op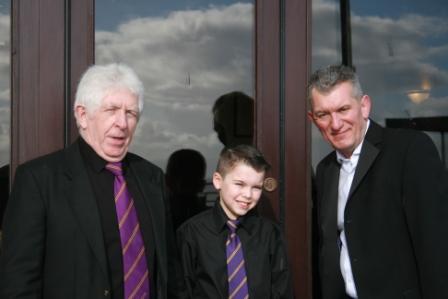 en Entertainments Contest in Porthcawl on 21st February. Under the baton of newly appointed associate conductor Alun F Williams, the band played a programme described as "thoughtful and presented with style and commitment" by adjudicator Simone Rebello.
The band performed a 20 minute programme which highlighted the talented soloists in the band and also the musicality and sound of the full band. The excellent programme which was constructed by the band's Musical Director, Craig Roberts included pieces from the recent performance by Grimethorpe Colliery Band at the Brass in
Concert Contest and had the theme of 'Remembrance' throughout and concluded with a very confident and strong performance of the Peacemakers by Dan Price. For their very consistent and musical performance, the band were awarded with the best Section 1 Band outside of the main prizes and nine year old percussionist, Zac Roynon-Griffiths was awarded with the youngest player award.
Alun commented "I would like to thank Craig, and all the band for their hard work in preparing for this contest and also to wish them all the best for their next contest appearance in Swansea on 21st March. I look forward to conducting the band again at the Clarence Hall, Crickhowell on Saturday 28th March"
Website editor
22nd February 2015
Recognition for 136 years
Dave and Diane Mogford and Phil Bull attended a ceremony with the Borough Council on Thursday 12th February w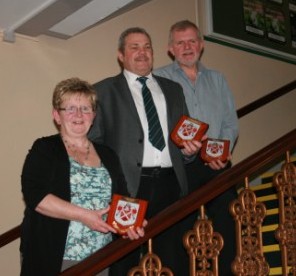 here they were presented with the Town Shield Award by the Mayor. This is much deserved and acknowledges the lifetime of commitment and service they have all given to the band. Their combined service totals 136 years with Dave, a mere babe in arms when he joined, topping the bill at 49 years. Diane follows closely behind with 46 and Phil 41 years. They were entertained by the Mayor and Borough Councillors. The band was represented by Terry, Jon, Meg and Jackie.
Website editor
13th February 2015
Alun returns to the band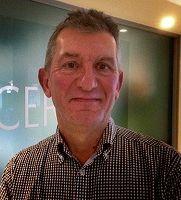 Abergavenny Borough Band is delighted to announce that Alun F Williams has accepted the post of Associate Conductor with the band.
Alun is the former Head of Gwent Music Services and now Chairman of the National Youth Brass Band of Wales. He has worked with Abergavenny on numerous occasions previously, enjoying many contest and concert successes with the band, and brings a wealth of experience and fresh enthusiasm to the organisation.
Alun will work in partnership with Musical Director Craig Roberts and Resident Conductor / Youth Band Musical Director, Lana Tingay.
Speaking on Alun's appointment, Craig Roberts stated: "It's a great delight to welcome Alun to the team, and with the on-going influx of new players to the band, a fantastic schedule lined up throughout the year ahead and now firm continuity at the helm thoughout, it promises to be an exciting 2015 / 16 for all at Abergavenny Borough".
With Craig in the United States adjudicating the Mid Atlantic Brass Band Festival in February, Alun will make his debut appearance in his new position with Abergavenny at the Welsh Open Championships in the Grand Pavilion, Porthcawl on Saturday February 21
For further information on Alun and the full musical team, visit the Members section of the website here.
Band welcomes new members
We are pleased to welcome Nigel and Deb Stallard to the band; Nigel on Soprano Cornet and Deb on 3rd Cornet. They are
relocating to Wales and join us from Stourport Band. Nigel has been playing since he was 6yrs old and has played for the Gloucester Police Band, Malvern Hills, The Malvern Chase Brass band, Highley Colliery Brass Band and more recently with Stourport upon Severn. Deb has played since she was 11yrs old and also played for the Malvern Chase Brass band, Highley Colliery Brass Band and with Stourport upon Severn Band.
Band Chairman, Terry Prosser, commented "it's great to welcome Nigel and Deb to the band and they will bring much needed depth to our cornet section".
The band still has vacancies for 2nd Euphonium, 2nd Trombone, 1st Horn and percussion. Click here to visit our vacancies page.

2015 Diary now available!
The Abergavenny Borough Band diary for 2015 is now available to view in the events section of this site. The band's calendar for the year ahead includes increased appearances on both the concert and contest fields.
Our concert appearances include our Brass & Voices at Easter (Saturday March 28) and VE Day 75 (Saturday May 9) concerts in Abergavenny itself, plus a major event with the world famous Grimethorpe Colliery Band on Saturday May 23.
Please visit the events section of the site for full information on all Abergavenny Borough Band and Youth Band events.
To enquire about engaging the band for your own event, contact our Band Secretary here
Abergavenny Borough Band is recruiting!
Abergavenny Borough Band is currently recruiting new members to join its successful, award winning team. With a full and exciting itinerary planned for the year ahead, featuring increased contest and concert appearances - including a concert with the world famous Grimethorpe Colliery Band! - a great weekly work ethic and friendly, welcoming atmosphere, we currently have vacancies for:
Tutti Solo Cornet
First Horn
Second Euphonium
Second Trombone
Percussion
Rehearsals are held on Tuesday & Friday evenings from 7:30-9:30pm. Directions to the band rehearsal room can be found here with excellent rail links also available from Cardiff, Newport and Hereford.

Please contact the Band Secretary or Chair for an informal discussion, or to arrange to attend a rehearsal. All enquiries will be treated in strictest confidence.
In addition to the vacancies outlined above, additional experienced brass / percussion players are always welcome to join our organisation. Please feel free to contact us or visit one of our rehearsal evenings.

Back a Page | Top of This Page
Your browser does not support iframes.