Grimethorpe In Concert! Saturday June 13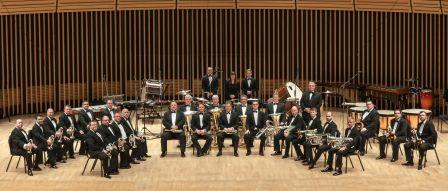 Brassed Off stars and "kings of entertainment" Grimethorpe Colliery Band will be appearing in concert on Saturday June 13th at Merthyr Tydfil Leisure Centre in a concert promoted by Abergavenny Borough Band
The world's most famous band will be appearing under the baton of their principal conductor and musical director Dr Robert Childs in their sole South Wales date for 2015
Tickets for the performance are £15 and available via Ticketsource at https://www.ticketsource.co.uk/grimethorpeinwales
Further information and direct tickets are also available via Abergavenny Band. Contact us by telephone on 07716 916 020 or via email at concert_tickets@sky.com
For further information on Grimethorpe Colliery Band, visit the band's new website at www.grimethorpecollieryband.weebly.com

Alun returns to the band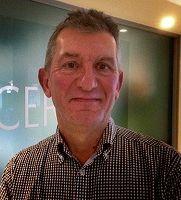 Abergavenny Borough Band is delighted to announce that Alun F Williams has accepted the post of Associate Conductor with the band.
Alun is the former Head of Gwent Music Services and now Chairman of the National Youth Brass Band of Wales. He has worked with Abergavenny on numerous occasions previously, enjoying many contest and concert successes with the band, and brings a wealth of experience and fresh enthusiasm to the organisation.
Alun will work in partnership with Musical Director Craig Roberts and Resident Conductor / Youth Band Musical Director, Lana Tingay.
Speaking on Alun's appointment, Craig Roberts stated: "It's a great delight to welcome Alun to the team, and with the on-going influx of new players to the band, a fantastic schedule lined up throughout the year ahead and now firm continuity at the helm thoughout, it promises to be an exciting 2015 / 16 for all at Abergavenny Borough".
With Craig in the United States adjudicating the Mid Atlantic Brass Band Festival in February, Alun will make his debut appearance in his new position with Abergavenny at the Welsh Open Championships in the Grand Pavilion, Porthcawl on Saturday February 21
For further information on Alun and the full musical team, visit the Members section of the website here.
Band welcomes new members
We are pleased to welcome Nigel and Deb Stallard to the band; Nigel on Soprano Cornet and Deb on 3rd Cornet. They are
relocating to Wales and join us from Stourport Band. Nigel has been playing since he was 6yrs old and has played for the Gloucester Police Band, Malvern Hills, The Malvern Chase Brass band, Highley Colliery Brass Band and more recently with Stourport upon Severn. Deb has played since she was 11yrs old and also played for the Malvern Chase Brass band, Highley Colliery Brass Band and with Stourport upon Severn Band.
Band Chairman, Terry Prosser, commented "it's great to welcome Nigel and Deb to the band and they will bring much needed depth to our cornet section".
The band still has vacancies for 2nd Euphonium, 2nd Trombone, 1st Horn and percussion. Click here to visit our vacancies page.

2015 Diary now available!
The Abergavenny Borough Band diary for 2015 is now available to view in the events section of this site. The band's calendar for the year ahead includes increased appearances on both the concert and contest fields.
Our concert appearances include our Brass & Voices at Easter (Saturday March 28) and VE Day 75 (Saturday May 9) concerts in Abergavenny itself, plus a major event with the world famous Grimethorpe Colliery Band on Saturday May 23.
Please visit the events section of the site for full information on all Abergavenny Borough Band and Youth Band events.
To enquire about engaging the band for your own event, contact our Band Secretary here
Abergavenny Borough Band is recruiting!
Abergavenny Borough Band is currently recruiting new members to join its successful, award winning team. With a full and exciting itinerary planned for the year ahead, featuring increased contest and concert appearances - including a concert with the world famous Grimethorpe Colliery Band! - a great weekly work ethic and friendly, welcoming atmosphere, we currently have vacancies for:
Tutti Solo Cornet
First Horn
Second Euphonium
Second Trombone
Percussion
Rehearsals are held on Tuesday & Friday evenings from 7:30-9:30pm. Directions to the band rehearsal room can be found here with excellent rail links also available from Cardiff, Newport and Hereford.

Please contact the Band Secretary or Chair for an informal discussion, or to arrange to attend a rehearsal. All enquiries will be treated in strictest confidence.
In addition to the vacancies outlined above, additional experienced brass / percussion players are always welcome to join our organisation. Please feel free to contact us or visit one of our rehearsal evenings.

Back a Page | Top of This Page