Music Tuition
Our tutors are all volunteers and have satifactory CRB disclosures.
Lana Tingay Colin Roberts Andrew Richards
Lana Tingay
Lana Tingay began to learn the Tenor Horn at the age of 12 with tuition from Rochdale Music Service.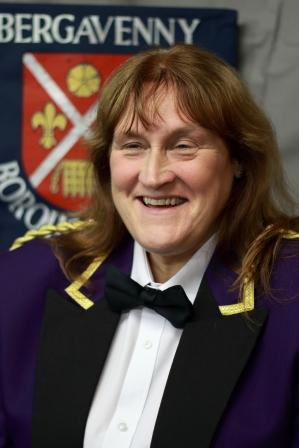 She played for Kingsway Youth Band, Stalybridge Band and Rochdale Band before taking up the Conductors post at the tender age of 19 with Kingsway Junior Band. From there she moved to Friezland Band in Saddleworth where she spent 24 happy years as Conductor, taking them to the National Finals and on several tours abroad before her move to South Wales.
Lana joined the Abergavenny Borough Band in May 2009 as a Cornet player and also to work with the bands Training and Youth Programme. She has a BA in Music and a BA(Hons) in Brass Band Studies. Since moving to Wales she is a peripatetic music teacher for Gwent Music Support Services.
Lana is the Band's nominated child welfare officer and has sucessfully completed a child protection training course.
---

Colin Roberts

Colin grew up in Hereford where he was a cornet player in the City Band during his teenage years. After many years away from the banding scene, including a five-year spell in Australia, he moved to Abergavenny in 2006 and began to play euphonium with the Youth Band when his children joined. He began to learn trombone when a vacancy appeared in the senior band and wishes he'd made the switch 30 years earlier!

Colin conducted the Youth band for two years but now acts mainly as a tutor and organiser, having handed over the baton to Lana in 2009. He takes care of membership records and subscriptions and does his best to make sure everybody knows where they should be, when they should be there and what they should be wearing. He is pleased to have introduced several adult learners into the Youth Band and hopes that this trend continues for many years to come. Colin is the Youth Band representative on the band's management committee.

Colin works as a structural engineer in Cardiff and both his children, Evan and Anna have been members of the Youth Band.

---
Andrew Richards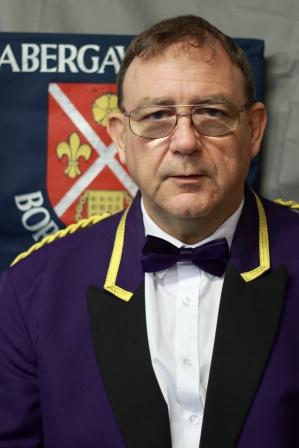 Andrew joined the band when he was 9yrs old and learned to play the cornet under the tutelage of Eric Powell. He played cornet for many years finally playing solo cornet until he left to study Life Sciences at Bristol University. On his return, Andrew found himself playing Euphonium and eventually Principal Euphonium for several years. In 1995 he volunteered to fill a vacancy on BBb Bass but now plays Euphonium again after 30years. Andrew has played in many competitions but the highlight of his contenting experience with the Band was when they played in the National Finals at the Royal Albert Hall in 1985. He was elected Band Chairman in 2008.

Andrew is the Finance & Performance Director of a Hospice in Blaenau Gwent and lives in Tredegar having grown up in Abergavenny. Keeping up the family tradition of the Band, his son, Daniel, has now taken up the baritone and plays for the Youth Band.

---
Back a Page | Top of This Page