The Bands CV
Registered Charity No: 512871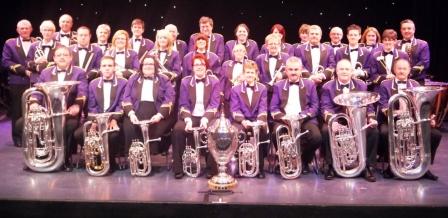 Band room: Prospect Road, Abergavenny, NP7 5DU
President: Mr Ray Hill
Chairman: Mr Andrew Richards
Secretary: Mr Terry Prosser
Contest Secretary: Mr Geraint Thomas
Treasurer: Mr Philip Bull
Musical Director: Craig Roberts
Resident Conductor: Lana Tingay
Financial year end: 31st December
Website: www.abergavennyboroughband.org.uk
Status: A membership organisation managed by a committee elected from its members at the annual general meeting.
Governance: The Governing Document is the bands adopted constitution
Abergavenny Borough Band has been in existence for over 100 years. It is a small local charity based in Abergavenny, Monmouthshire and provides musical entertainment to the public, organisations and for civic occasions.
The Band prides itself on its commitment to education and has a junior section where young people under the age of 18yrs can be given tuition in the techniques of playing a brass instrument and be taught to read music.
The senior band (from age 11yrs) has a long tradition of contesting which raises the standard of playing both for the band as a whole and for individual players.
The Band was South East Wales Champions and Joint Champion Band of Wales in 2011/12. It competes in the championship section in Wales and the 1st section nationally.
The Band has performed at a number of prestigious venues including at the 2012 Olympic Park, St David's Hall Cardiff, the Wales Millennium Stadium, the Hoddinott Hall Cardiff, the Senedd, The National Museum of Wales and the Dora Stoutzker Hall Cardiff
Website editor
2nd January 2012

Back a Page | Top of This Page | Printer Friendly